A new work culture is emerging, accelerated by the pandemic. One in which our bodies are central to meaningful and sustainable work. Our workshops for companies and organizations take the latest findings in embodied cognitive science and combine them with physical awareness exercises designed for working hours. Our job is to get your people in touch with resources of energy and attention they weren't aware of before, and to apply their learning in context, whether remote, on-site, company-wide or team-specific. Talk to us if you work in HR, manage teams, facilitate change processes or are a fan of New Work. We would be happy to support you and your team with customized embodiment training.
The basic foundation of all of our workshops, trainings and courses. Available as a stand-alone workshop and as the starting point of all other activities.
Read More
Interactive group thinking processes designed for teams, think tanks and everyone who likes to to find new approaches to existing problems. Available in two formats.
Read More
Science-based physical awareness training designed for working hours. Get to know our different formats.
Read More
All activities are fully customizable to your specific work situation and can be applied company-wide, team-specific or one-on-one. Start with a Basic Workshop or Home Office Parcours then continue with a 4, 8 or 12-week course to deepen your learning. If your team prefers a monthly impulse workshop or refresher on a certain topic, we can do that, too. We find a three-month learning process to be ideal. 
All of our activities contain variations on the following system: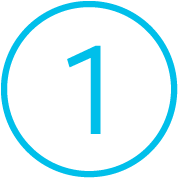 Collect new experiences
Explore and collect new physical experiences. Each exercise is an opportunity to move, breathe and experiment in your work setting and explore what happens when you shake established routines.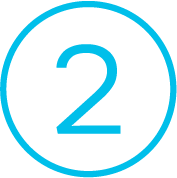 Translate experience into language.
Practice putting physical sensations into words. Tune in to the subtle information coming from your body, mood and thoughts and name it. Start to track changes.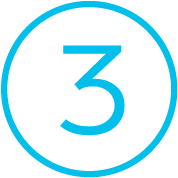 Apply discoveries in context
Apply your experiences and insights in different work-related contexts. These may include daily tasks and decision-making, interactions with colleagues and creative problem-solving.
Regular embodiment practice can have a variety of benefits, both in work settings and beyond. Here are some of the areas our clients have reported positive change:
Engagement & Energy

Mental Health & Wellbeing

Focus, Concentration & Motivation
Creativity & Innovation

Team Building, Human Connection & Collaboration

Ongoing Learning & Professional Development
Currently we work with forward-thinking companies of 30-500 employees. We support social start-ups and innovative tech companies as well as larger organizations, guiding our clients in bringing embodiment practice into their specific work context. We operate on an international scale and work in English and German.
Ilona Schubert / HR Development
Fraunhofer FOKUS
"Especially in our science department, employees are used to working quickly and a lot with their heads. Working with Erik made it wonderfully possible to bring some of this "headwork" down into direct, physical experience. Intuitive understanding while "doing" was then often surprising and sustainable. Also very helpful in crisis situations."
M. Schader, Director of People
DECA Games
"Emily and Erik's Embodiment at Work concept fit perfectly into our primarily "remote first" work culture and strategy insofar as it allowed us to support our team members with regard to physical and mental health – independent of their location. Above all, our team really appreciated Emily and Erik's genuinely open mindset and approach."
Jane Crout, UX Researcher
Adjust
"I really appreciated having dedicated time each week to learn more and also to practice what was discussed. I found the examples of non-intimidating movements and reminders to take a break very useful. I have had a bit of a difficult time adjusting to home office and managing stress and this has been super helpful."
Felix Haas, Strategy & Concepts
u-institut
"We integrated Embodiment at Work sessions into our workshops for our Culture & Creative Pilots (Kultur-und Kreativpiloten). Participants learned how to use their body perception as a resource and were inspired to create new perspectives in developing their different entrepreneurial paths. Erik & Emily have an impressive repertoire of methods and exercises and they're also very warm and empathetic."
Prof. Sonja Umstätter / Coach, New Work & Learn Professional, Professor for Film & Motion Design
SRH Berlin University of Applied Sciences
"The Embodiment Workshop and Emily's work is amazing. I really enjoyed practicing, experimenting and laughing with Emily. The workshop was easy to access and with the focus on learning and understanding through experience, everyone interested in facilitation and New Work should be doing this!"
Julius Martini, Co-Founder
Sitzfeldt GmbH
"As a co-founder of our company, I encountered countless challenges. From dealing with staff and tricky negotiation situations to working productively with my partners and dealing with the daily stresses of being an executive, Erik used Embodiment at Work to help me focus, continually rediscover my qualities, and channel that into new decisions and actions."
Dr. Kati Ernst und Kristine Zeller, Co-founders of Ooia
Ooia
"We booked Erik for a workshop at our recent team event. All 40 employees felt very comfortable and found a good approach to the exercises. Erik shared his in-depth knowledge with us with humor and explained all the exercises as well as the theory in an understandable way. We enjoyed his session very much and are still applying some of it in our office. Many thanks!"